Keep your little ones SAFE!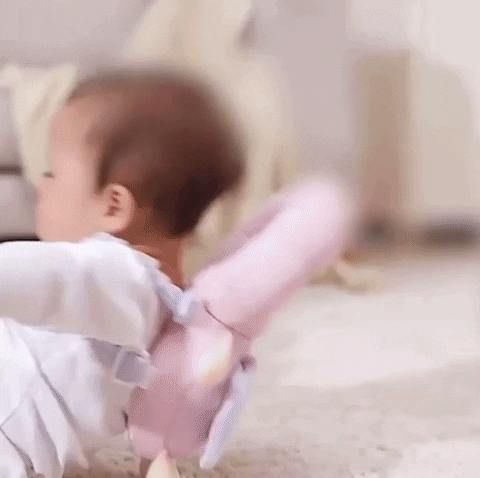 The protector every toddler needs!
Before your kids learn to walk they'll fall a lot. The head bumps are inevitable but that doesn't mean they have to hurt, Babynap pillows can make sure your toddler's landings are always on something soft!
Once you strap it, you can give yourself peace of mind knowing your child's back and head will stay safe from ouchies while they play around and explore the world on two or four feet!
In Babynap you'll find a comfy couch, a safety cushion and an adorable little friend your toddler can easily carry around with them everywhere they go to stay protected and ready for a nap at all times!
Why Babynap is for you?
Stop head and back accidents!- One bad fall can lead to severe pain, Babynap pillows makes sure your toddlers head and back will never get hurt from falling!
Learning how to walk- This back pillow is great if your toddler is just learning how to walk! Babynap pillow will absorb all the impact on its high quality head cushion.
Travel with a friend- When it's not keeping your baby safe, Babynap is an adorable little companion that can follow you anywhere you go!
 Sleep on a cloud- If the crib is too far to get to, your toddler will find an equally comfy place to rest their heads and backs on! 
Soft and adjustable straps- Not to worry! babynaps adjustable straps are made to keep your toddlers shoulders comfortable and keep the pillow in place!

Lightweight!- All babynaps are approximately 170 grams! We made sure your toddler will be comfortable carrying their safety pillow for as long as they need it. 
Breathable and soft babynaps- Choose between our breathable and soft babynap collections! Breathable babynaps help the air flow to keep your toddler more cool!
Age recommendation: 0-4                Made with 100% cotton.
Measurements:  All baby nap pillows range from 11-13 inch.
Shipped & delivered within 2-3 weeks.